They are memorials to those who pass before us - some breathtakingly ornate, carved by master stone masons. Some are heartbreakingly simple, carved by loving hands of a father who could not pay for his baby's gravestone.
Though the histories carved on their surfaces may be brief, with only a name and a date, others are much more elaborate, including room sized structures erected to honor the dead.
They are there because someone wanted to remember.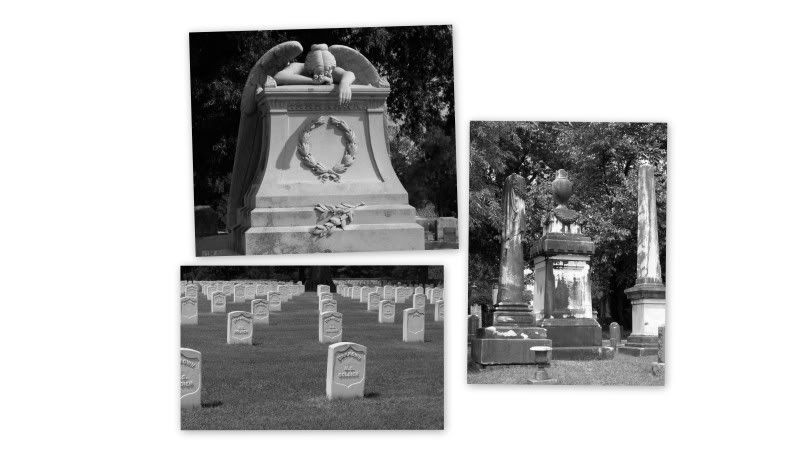 This blog features photography of and posts about cemeteries and the memorial art contained in them, including funerary symbolism as it has progressed throughout the years. Please feel free to add your own photos in your comments.
The majority of the photos were taken in cemeteries and family graveyards in Arkansas, where I can often be found wandering with camera in hand...
All content on this blog is copyrighted.